[Decarbonizing Aviation] - Episode 12: The Solar Impulse Foundation
If you want to learn more about the opportunities and challenges of aviation decarbonization, you've come to the right place!
This mini-series of small articles will present you successively
:
In this episode, we will look at the Solar Impulse Foundation, founded to address environmental challenges while enabling economic growth.
Solar Impulse Foundation
The Solar Impulse Foundation was created by Bertrand Piccard in 2017. Since Bertrand Piccard and André Borschberg, launched the first flight around the world in a solar airplane, their ambition has been to leverage a pioneering spirit for a useful contribution to the cause of renewable energies and clean technologies. This is why Bertrand Piccard conceived the Solar Impulse project as a platform to raise public awareness and encourage political actions in favor of clean technologies and energy efficiency.
Bertrand has become an influential voice heard among the most distinguished institutions worldwide as a forward-thinking leader for progress and sustainability.
"Protection of the environment would become a reality only if it's perceived as economically viable and requiring no financial or behavioral sacrifices. Today, efficient solutions exist that can boost economic growth, while at the same time reducing our impact on the planet", says Bertrand Piccard.
The Solar Impulse label awards clean and profitable solutions with a positive impact on the environment and quality of life that meet high standards of sustainability and profitability.
In April 2021, Bertrand Piccard and the Solar Impulse Foundation have reached their goal. They have identified 1000+ clean and profitable solutions.
Solar Impulse labeled solutions for a clean future of aviation
The Solar Impulse Foundation partner with the French major air transport player, Air France. The partnership objective is to accelerate the adoption of clean and profitable technological solutions in aviation. All technologies that have a positive impact on the following points are selected, promoted, and included in the 1000 Solutions Portfolio:
Carbon emissions
Efficiency (fuel, weight, processes)
Waste management
Clean ground operations
Noise reduction
Aviation and new energies
All relevant solutions for Air France could be part of the airline's sustainability program and implemented.
Focus on some clean aviation solutions
SAF+
SAF+ uses innovative carbon conversion technology to create sustainable fuels for aviation. SAF+ produces a compliant jet fuel by blending carbon with hydrogen. The jet fuel produced reduces lifecycle greenhouse gas emissions by 80% compared to conventional fuel. It helps airlines meet the mandates set by organizations to achieve their GHG reduction goals.
SAF+ key features:
1 ton of SAF+ fuel produced = 2.7 tons of CO2 capture and 100% of the emissions and impacts linked to oil extraction avoided

1 liter of SAF+ fuel produced = 86% reduction of water needed compared with regular jet fuel

SAF+ fuel = 80% less CO2 emissions compared to conventional jet fuel.

SAF+ fuel = 90% less particulate matter and up to 5% less NOx compared to conventional jet fuel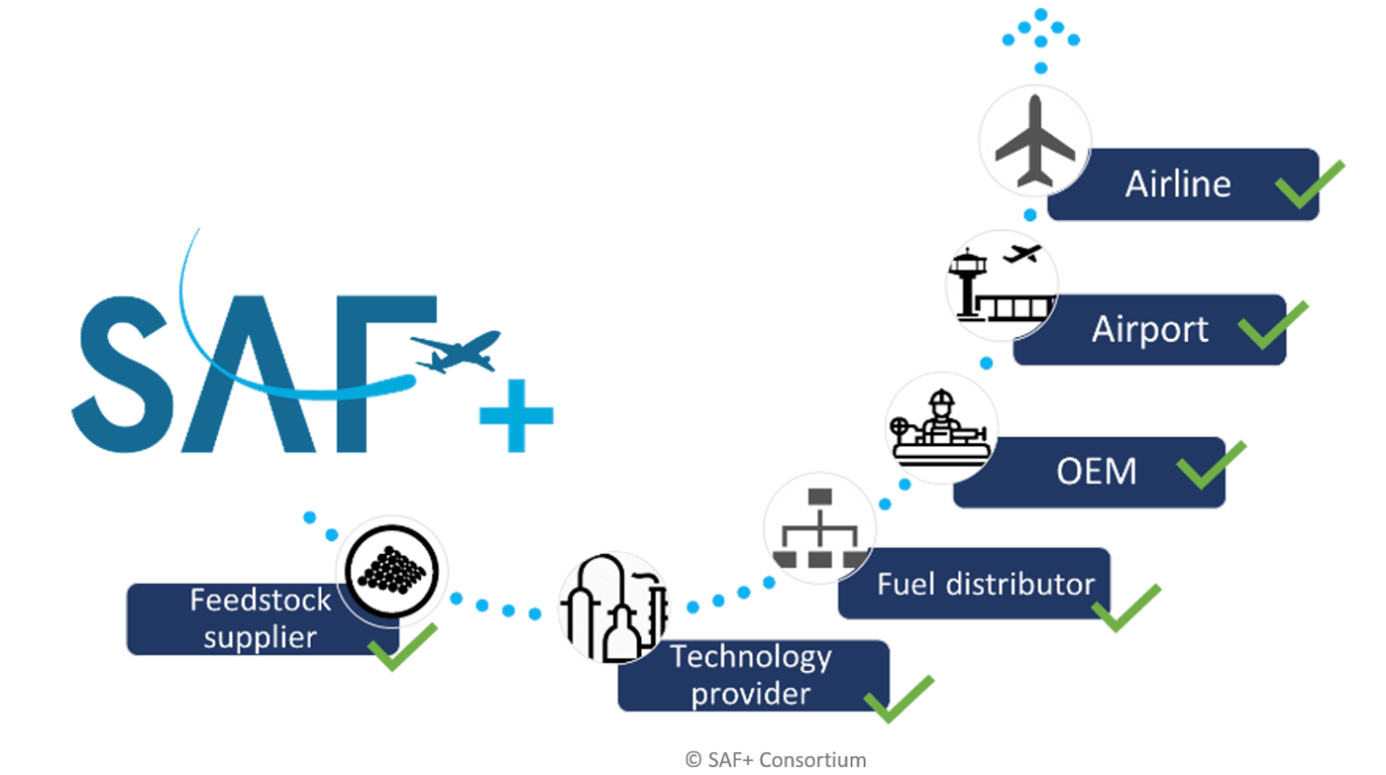 Source: SAF+ - Solar Impulse Efficient Solution
ZeroAvia
ZeroAvia produces the world's practical first zero-emission aviation powertrain. It is powered by a hydrogen fuel cell system and associated with software. It can be installed on both existing and new aircraft.
"Not all the energy is coming from hydrogen," said Val Miftakhov, ZeroAvia's CEO." There is a combination of the battery and hydrogen. But the way the battery and hydrogen fuel cells combine is such that we are able to fly purely on hydrogen." [Source]
ZeroAvia key features:
Estimates savings up to 115 Mt CO2 by 2033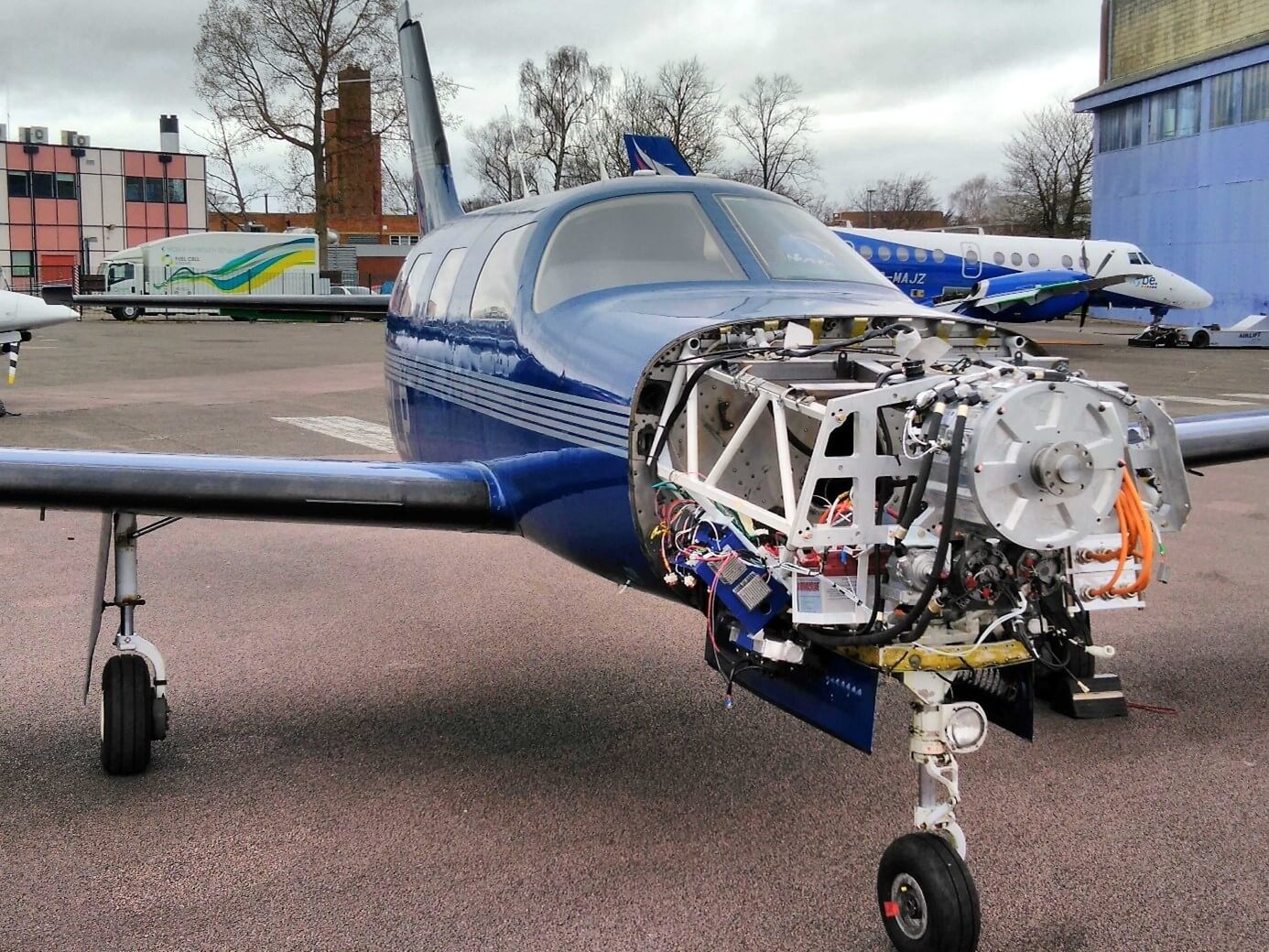 Source: Hydrogen electric powertrain for aviation - Solar Impulse Efficient Solution
Refuel the Future
Refuel the Future is working to provide the aviation industry with low-cost, sustainable renewable fuels by 2024. The feedstocks for these fuels are societal waste products. Refuel the Future has a strong track record of developing clean solar, wind, and transmission power. "Our mission is to provide a competitively priced alternative to fossil fuels that reduces emissions, is sustainable across the entire supply chain, and creates economic opportunities for communities," said Zohrab Mawani, co-founder of Refuel the Future.
"Starting with Toronto Pearson International Airport and to be replicated at other global hubs, the use of sustainable fuels by air transport operators will be key to reducing aviation's environmental footprint and to meeting ICAO carbon emissions reduction goals starting in the early 2020s".
Refuel the Future key features:
Emissions reduction of at least 90% compared to conventional jet fuel or diesel fuel
Refuel the Future is approved for blends up to 50%, but has been successfully tested at 100%
By replacing fossil fuels, carbon reduction is expected to reach 244,000 tons per year at one facility
90% reduction in CO2 emissions compared to fossil jet fuel
100% waste and off-spec oil feedstock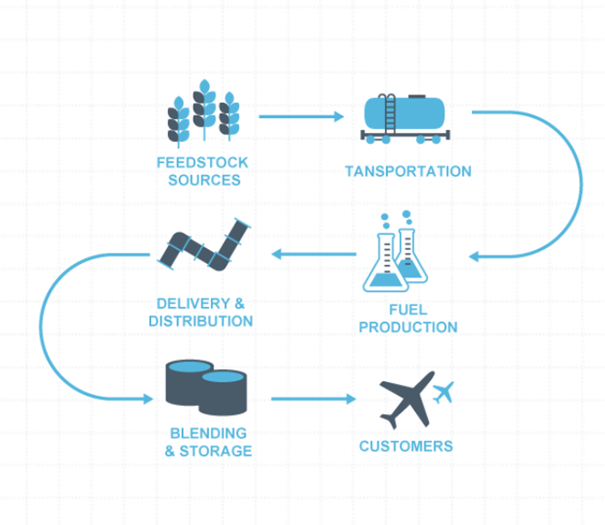 Source: refuelthefuture.com >>
Learn more about Refuel the Future >>
EPS55
EPS55 was founded by André Borschberg. To make aviation quiet, affordable, and clean, EPS 55 produces certified (FOCA, EASA, FAR) electric propulsion solution and battery management system. Thus, battery technologies are used in a safe, clean, and cost-effective way.
The EPS55 is designed to maximize and optimize the use of battery technologies for electric-powered airplanes.
With EPS55 solutions, a battery-powered system replaces conventional aircraft engines that are powered by fuel. There are no greenhouse gas emissions, the noise level is less than 55dB, and the savings are real. Indeed, for small aircraft, EPS55 systems are more cost-effective than current propulsion systems.
EPS55 controls the charging and discharging of the battery systems in order to supply the engine drive train.
EPS55 key features:
Reduction of GHG emissions (250 kg CO2eq per flight hour)
Reduction of airplane noise pollution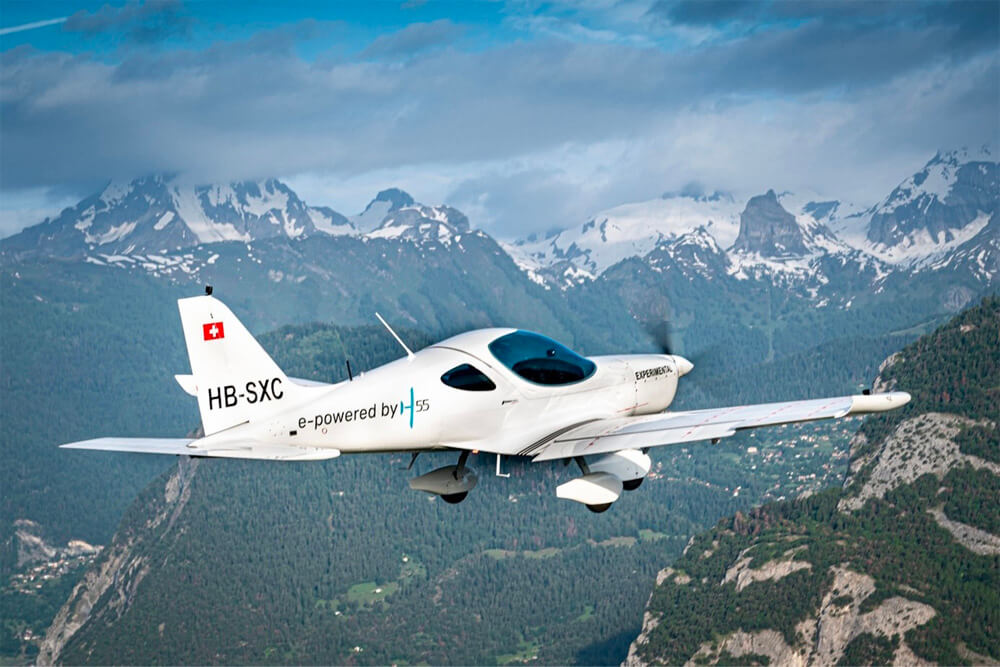 Source: https://solarimpulse.com/efficient-solutions/eps-55
ExpliSeat
ExpliSeat creates a new generation of ultra-light, comfortable and durable aircraft seats. Thanks to a primary structure in composite, TiSeat is the world lightest aircraft seat. Aircraft seats are a mixture of high-performance materials (carbon fiber and titanium). More than 15 airlines (SpiceJet, Air Tahiti, Porter Airlines, Cebu Pacific in the Philippines) are already flying with TiSeat. This green patented technology improves efficiency by reducing aircraft weight.
TiSeat key features
Seat 40% lighter compared to other certified aircraft seats in the market.
Fuel consumption and environmental footprint reduction with more than 400 tons CO2 saving per year per aircraft on Single Aisle aircraft

Source: https://solarimpulse.com/efficient-solutions/tiseat https://expliseat.com/
-------------------------------------------------
Submit your solution
You are an innovative company, and you develop an aviation-efficient solution? Then, do not hesitate to apply to get the internationally recognized Solar Impulse label. By applying, get a chance to see your solution implemented by Air France and help them to reach their sustainability challenges.
---
WANT TO LEARN MORE?
Discover the first articles of this mini-series: