How to better engage pilots?
Why is engaging pilots crucial?
Fuel continues to be the number one cost for any airline, representing more than 30% of the total costs in most cases.
The good news is that fuel cost does not just depend on fuel price but also fuel efficiency. And when it comes to fuel efficiency, pilots are key players since they know the constraints and procedures better than anyone.
The better you engage pilots, the more efficient your fuel saving plan will be.
Indeed, small actions can have a significant impact on fuel savings when applied consistently. For example, performing single engine taxi is a simple-to-implement best practice which can yield significant savings when applied on each flight.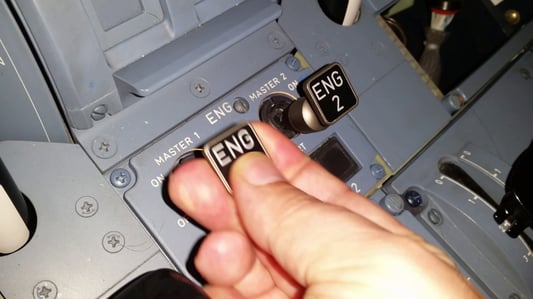 Figure 1: Illustration of performing a single engine taxi
> Read more: How earning pilot trust can improve your airline efficiency?
That's why this article is about giving you tips on how to better engage your pilots and involve them in your fuel efficiency procedures.
First, let's review what your options are regarding a fuel efficiency pilot culture:
One way communication: from the fuel team to the pilots
It generally takes the form of an article in the airline internal magazine or a newsletter distributed to all the pilots.
What we would recommend is to cover one specific best practice on each edition and display some figures related to it.
Also, some airlines produce a yearly internal report on operational matters which contains global figures and graphs.
Another great opportunity to communicate with pilots is to display fuel indicators in the briefing room to benefit from their passing by.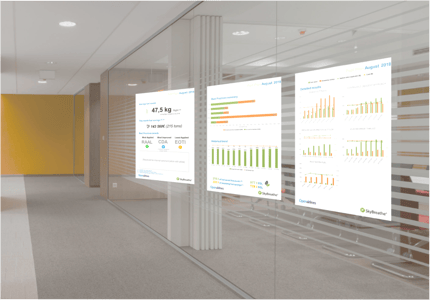 Figure 2: A briefing room with fuel indicators
Periodicity is key for this type of communication.
If once a year is a good start, we recommend a higher frequency (quarter or even a month) so that each edition focuses on a single message.
All those optionsallow pilots to have a clear view of the actual status in the airlines or his sector.
But can we go further?
What about using a mobile/tablet application for pilot self-assessment?
You probably know the famous quote from Lord Kelvin: "You cannot improve what you cannot measure."
That's why we advise you to empower your pilots with an EFB tool that provides personal feedback for self-assessment.
It allows pilots to review their own results and have a brief about forthcoming flights.
Pilots particularly appreciate features such as a 3D flight visualization and a briefing leveraging the experience of their peers with data crowdsourced from the company's previous flights.
The better you empower your pilots, the most efficient they will be.
However, above all, make sure to have a good level of data coverage and quality to be able to share reliable information with them or you are at risk of losing their hard-earned trust.
These tools can sometimes collect feedbacks from the pilots towards the Fuel Efficiency team to close the communication loop.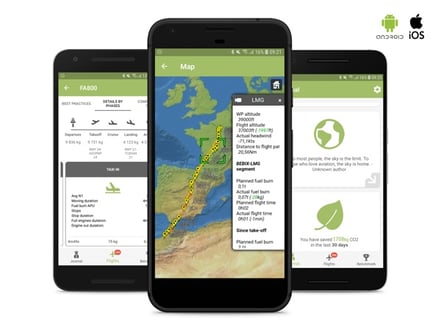 Figure 3: Example of EFB tool for pilots: MyFuelCoach™ developed by OpenAirlines
Have you considered using training as another opportunity to better develop the fuel Efficiency culture among pilots?
From our customers' experience, ground initial training is a great opportunity to pass messages and show your Fuel Efficiency culture to your recruits.
What about briefing your pilot on Fuel Efficiency Best Practices during recurrent training? In addition to training them, it conveys the message that the management is involved in the subject.
Also, simulator sessions with prepared scenario allow putting in practice some fuel-efficient procedures in nearly real conditions with the assistance of an instructor. It can improve confidence to apply them during actual flights.
Finally, you can officialize the application of some fuel efficiency best practice by including them in your Standard Operating Procedures.
Some takeaways: a few tips to better engage pilots
Safety must remain the Number #1 priority
Educate and mobilize pilots on regular basis with newsletters, posters, etc.
Focus on a single message or single best practice on each communication
Equip pilots with a briefing and debriefing app that can act as a digital coach
Instore a two-way communication between pilots and the fuel team and collect their feedback
Use the training sessions to familiarize them with the procedures
Involve the management and chief pilots to convey the importance of the topic
---
READ MORE
Like what you see? Want to learn more about fuel efficiency?
Discover case studies and stories from airlines that have been there: