[Webinar] How Atlas Air uses data analytics to monitor and improve aircraft performance.
Join us for this engaging session to see how Atlas Air leverages data insights to better monitor aircraft performance and reduce fuel burn. Save your seat!
We are delighted to have Ron Barber, the Director of Performance Engineering at Atlas Air, as our guest speaker for an upcoming live webinar on Wednesday, March 22nd.

Atlas Air operates the largest fleet of B747 cargo aircraft in the world. They collaborated closely with OpenAirlines to develop a next-generation APM application to help them further monitor aircraft performance. In this live event, Ron Barber will share his experience using SkyBreathe® APM and how it has helped Atlas Air to accurately determine fuel factors, identify underperforming aircraft and root causes.
What you'll learn

Register for this webinar and see how Atlas Air leverages FDR data to optimize its APM process. Ron Barber will answer questions such as:


What are the goals of monitoring aircraft performance at Atlas Air?
How to identify the root cause of an aircraft performing poorly, and what are the most common issues?
How to detect surface rigging problems to avoid any fuel penalty on the aircraft performance?
Plus plenty of time to have all your questions answered.
Date & time
📆 Date: March 22, 2023
🕑 Time: 4:30 pm (UTC+1)
⌛ Duration: 1 hour
Speakers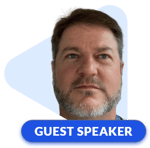 Ron Barber - Dir. Performance Engineering at Atlas Air
Ron has a Bachelor of Aeronautical Science from Embry-Riddle Aeronautical University and is a licensed commercial pilot and aircraft dispatcher. He has 24 years of experience at Atlas Air as a Manager, Flight Dispatch & Director and Performance Engineering.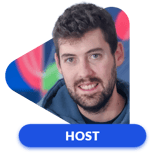 Damien Touchais - Customer Success Manager at OpenAirlines
Damien holds a master's in flight operations from ENAC (French civil aviation university). He is an aviation enthusiast and got a Private Pilot Licence. He's been a Customer Success Manager at OpenAirlines for more than 4 years, helping airlines improve fuel efficiency. He is based in Montreal, looking after OpenAirlines' American customers.
Register today!* We look forward to meeting you!
*Please note this webinar is for airlines and aircraft operators only.
FOLLOW US