[Infographic] CORSIA: What are the key dates for airlines?
From 2019 onwards, airlines need to monitor their CO2 emissions for international flights and submit them to their representative state. But you probably wonder what's the global CORSIA timeline? When do airlines need to prepare? What are the key dates?
Let's focus on the timeline of the scheme with this infographic:
KEY CORSIA PHASES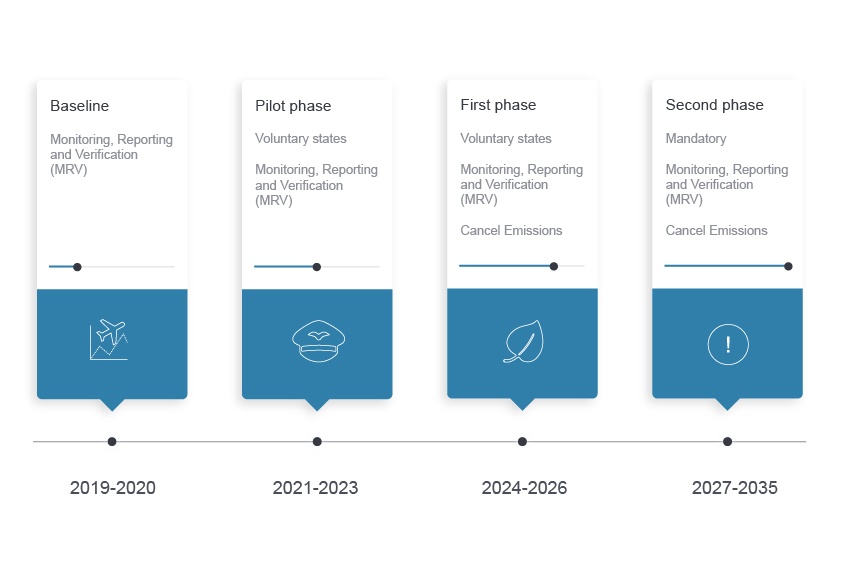 The baseline period will establish the 2020 baseline used to calculate the offsetting obligations of every airline. This baseline is the average of 2019-2020 emissions on covered routes. The list of covered routes and hence the baseline will be updated every year as more states join the scheme.
Voluntary states: 73 states representing 87.7% of international flights, will enter the scheme in 2021. And the mandatory period will start in 2027.
CORSIA TIMELINE FOR AIRLINES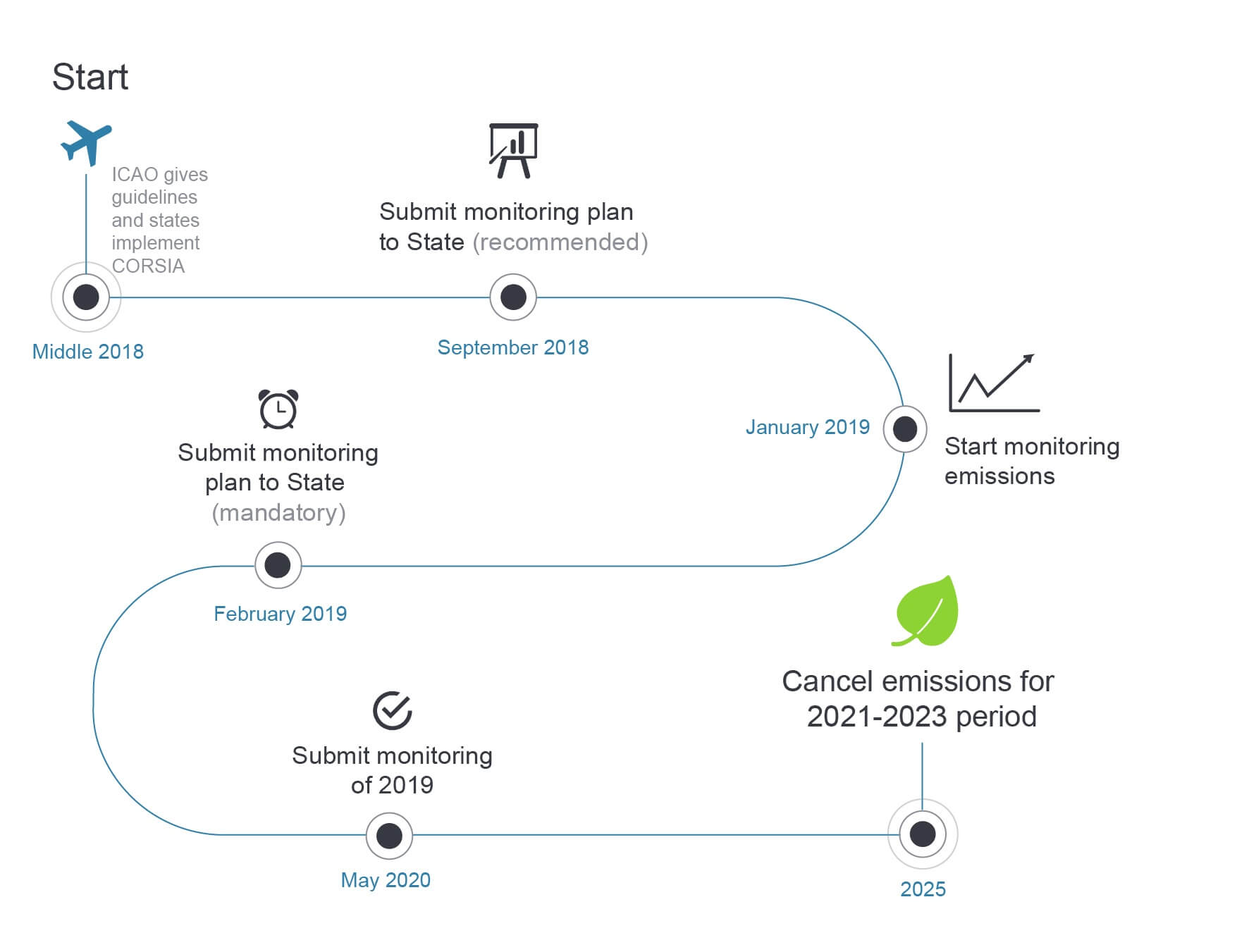 Airlines will have MRV requirements every year, covering ALL international civil flights (reporting scope). But they will need to offset emissions every 3 years only for flights between participating states (offsetting scope).
It is important to note that the offsetting scope is to be updated every year based on participating states but that the base for computations remains the 2019-2020 period, hence the obligation of monitoring ALL flights during this period even if your state does not participate in the voluntary phase.
---
READ MORE
You want to go further on CORSIA? Download the white paper: