All businesses are looking after analytics so they can make data-driven decisions. Having a full understanding of your environment is a priceless asset to get ahead of other competitors and maintain your leadership.
In aviation, data science has been in the spotlight for the last decade, and Fuel Efficiency has played the role of a hidden gem. The reason is simple: it offers a win-win situation for all players, including our precious planet.
However, implementing such an innovative solution can bring up some barriers. These are the most common ones:
Exploitation of data
The most important source of data is the Flight Data Recorder (FDR), commonly and more famously known as the aircraft's "black box." It records 1000+ parameters every second throughout the whole flight.
Flight Safety department has always been the owner of these data, as it was meant to be used for analyzing incidents and accidents. But many other departments are nowadays interested in processing it to monitor and track some parameters which are essential for their business.
Pilots and pilot unions have expressed some concerns about using this source of data for purposes other than safety, claiming that this could compromise the "safety-first" principle. However, many airlines have already reached a shared understanding and do not see safety and efficiency as antonyms anymore. They achieve both through collaboration and teamwork.
Read more about How to better engage pilots
Complex decision-making
As with any other cross-departmental project, Fuel Efficiency requires different teams to work together. They must be on the same page and steer all in one direction to achieve the airline's goals.
Since each department has its objectives, it can be challenging to get everyone on board at the same time to embark on this journey.
Sometimes, a top-down approach starting with the board's approval simplifies the decision-making process. But in any case, the full cooperation of all concerned departments is critical to settle on a plan of action and kickstart an effective Fuel Efficiency program.
Read more: How to set up an efficient fuel team
Shared business plan
One of the most critical elements in any business case is the Return On Investment (ROI). This KPI measures the profitability of a project by indicating how many dollars you will get in return for each dollar invested.
Fuel Efficiency is known to have very high ROI values, which are usually within the 10-to-50 range. Despite this favorable indicator, an initial investment must be done to implement the project and trigger the fuel savings.
Therefore, the business case and action plan must be shared with all project stakeholders, so everyone is aware of how a small effort can bring tremendous results, having a direct impact on the company's financial and operational performance.
Read more: Math of airline fuel efficiency
Limited resources
Another barrier that some might find when considering the implementation of a Fuel Efficiency project is the need for resources.
In this competitive era of business and excellence, everyone seems busier than ever. And the answer to a new project will be: "Impossible; we are too busy." We are working on our regular day-to-day routine work, and we don't have time to identify the opportunities and to improve upon them.
Nevertheless, those who act the busiest may not be the most productive. The only way to free up time to do more critical work is to begin to chip away at the sources of firefighting.
Learn more: How to prepare for a fuel efficiency solution implementation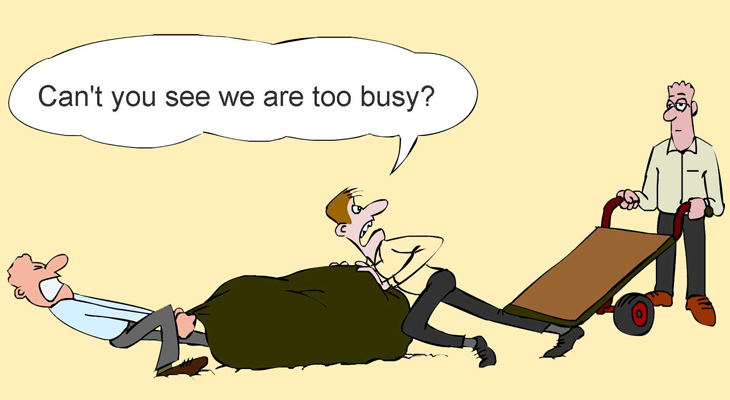 © busy-to-improve / Corporater
---
READ MORE
Like what you see? Want to learn more about fuel efficiency?
Discover more case studies and stories from airlines that have been there: