BIG NEWS! Our SkyBreathe®, Eco Flying solution has been awarded the Jury's favorite prize at "10000 startups to change the world" competition by La Tribune.
Many thanks to all our customers for making this possible!
Discover the interview of Alexandre Feray, our CEO, presentating SkyBreathe®, for this competition: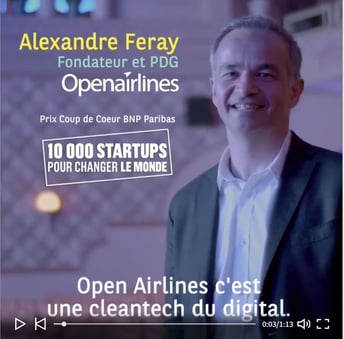 ---
About 10000 startups to change the world:
For 8 months, La Tribune brought together promising entrepreneurs in a local competition, with the winners being competed in a grand national final with a trophy ceremony in Paris in March. The jury of the seventh season of "10,000 startups to change the world" has rewarded 8 start-ups in several categories such as Deep tech & data, environment & energy, smart tech, etc.